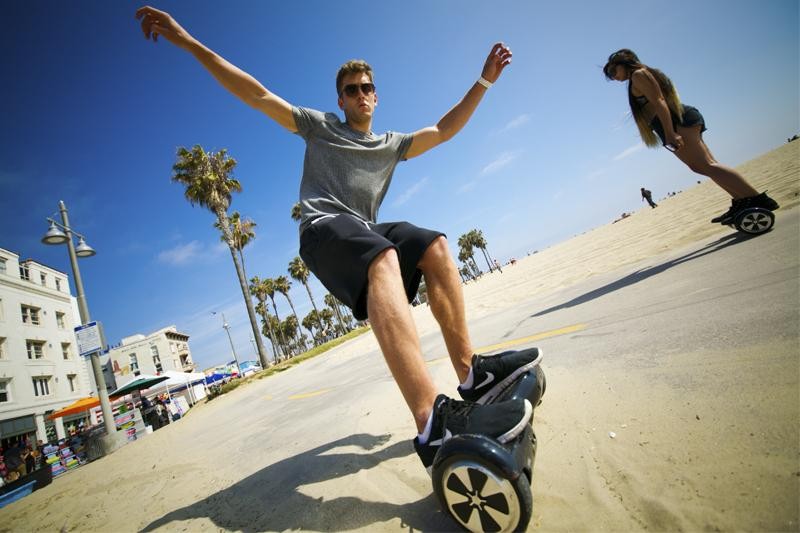 Best Hoverboard for Adults
Adults are remaining children at heart, so they sit behind the wheel of a bicycle and motorcycle with great pleasure. But the adult hoverboard is a no less interesting thing. Having appeared on the market, self-balancing scooters changed the idea of means of transportation, because they are controlled by changing the position of the body inclination. Here is our list of best buy hoverboards for adults.
Top 5 Hoverboards for Adults
Razor Hovertrax 2.0
Swagtron Swagboard Pro T1 Hoverboard
Swagtron T6 Outlaw
Segway Nineboot S
EPIKGO Self-Balancing Scooter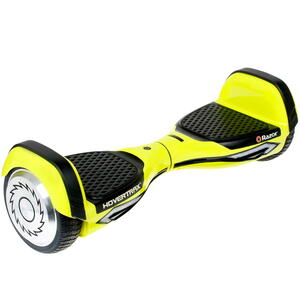 Best Hoverboard for Adults Overall
TOP Speed: 8 MPH
Range: 8 miles
Motor: 350 W
MAX Weight: 220 lbs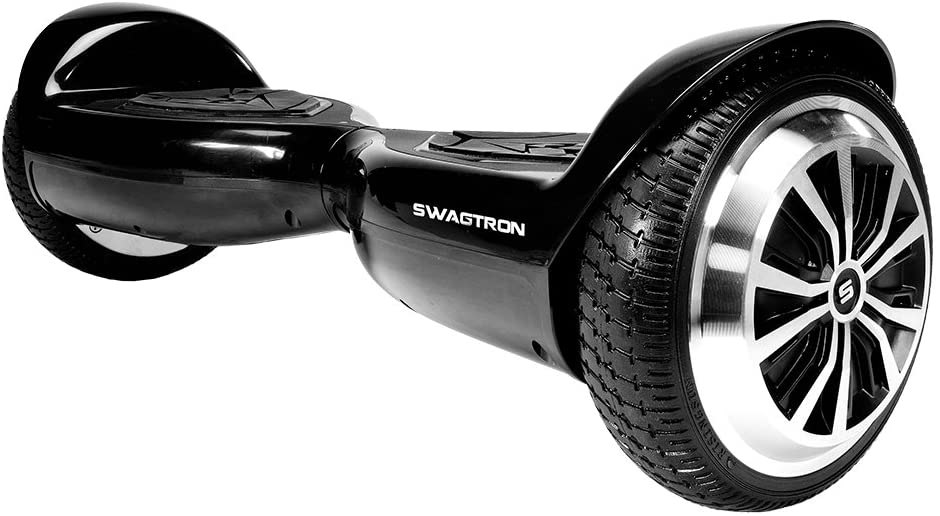 Best Hoverboard for All-Around Riding
TOP Speed: 8 MPH
Range: 11 miles
Motor: 250 W
MAX Weight: 220 lbs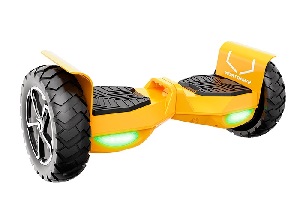 Best Off Road Hoverboard for Adults
TOP Speed: 10 MPH
Range: 7-12 miles
Motor: 600 W
MAX Weight: 420 lbs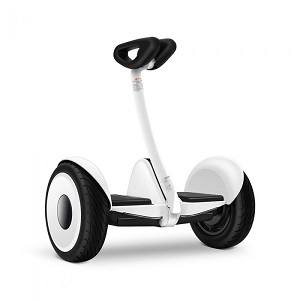 Best Hoverboard for Adult Commuting
TOP Speed: 10 MPH
Range: 13.7 miles
Motor: 800 W
MAX Weight: 220 lbs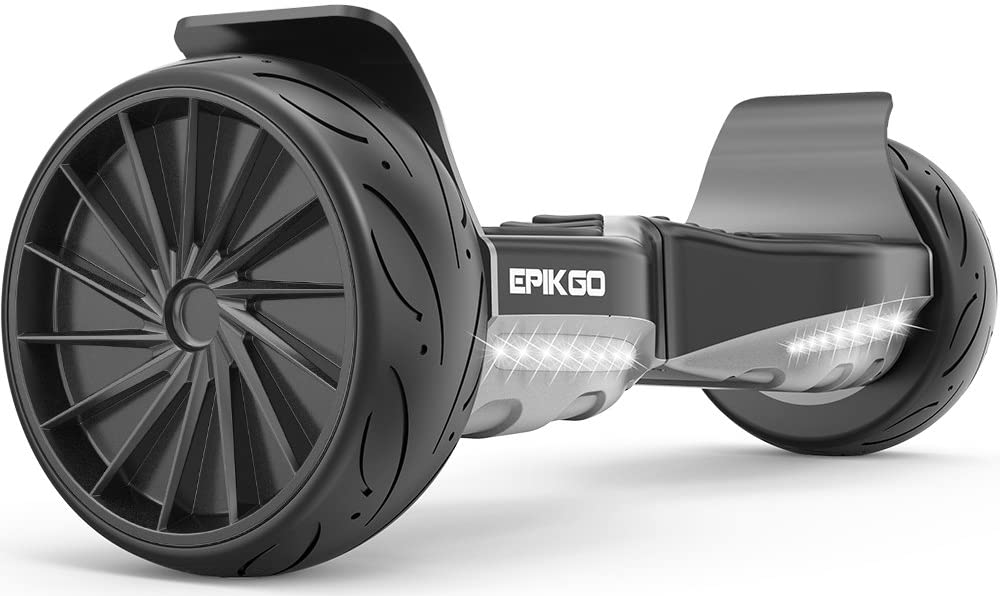 Best Adult All-Terrain Hoverboard for Long-Distance
TOP Speed: 12 MPH
Range: 10 miles
Motor: 800 W
MAX Weight: 240 lbs
Keep in Mind the Hoverboard Weight Capacity
When it comes to choosing an adult hoverboard, you have to know all requirements that it should meet. First of all, look at the hoverboard weight limit. Children's models usually support no more than 55-60 kilograms. Hoverboards for adults are designed for riders weighing 100-120 kg, but there are more load-carrying models. Usually, the max weight for a hoverboard is marked in specs for each model. Important to meet weight limits since it impacts riding. The higher is the driver's weight, the more powerful engine needs a hoverboard.
Choose the Range on a Single Charge Properly
The second valuable spec is the range on a single charge: if you plan just riding to the suburb station and back, 12 km range of budget models is enough. If you like long walks, take an adult hoverboard with a range of 20 kilometers.
The Size Matters
The next important thing is size. The 4.5 inches models are designed primarily for children. If you are choosing an adult hoverboard, then you are best suited for a scooter of medium or large class – from 6.5 to 10.5 inches.
Despite the small size of the middle-class models (6 – 6.5 inches wheels), they are usually equipped with a powerful engine of 600-700 watts. In addition, it is able to withstand the weight of an adult up to 110 kg.
Heavy-Duty Hoverboards for Extreme Riding
If your goal is overcoming rough road patches without problems, take a closer look at the off-road hoverboards with wheels of 8 to 10.5 inches. The price of such hoverboards is a little bit higher. But they are much more valuable in terms of other characteristics:
The most powerful motors are up to 1200 watts, which allows reaching a speed of up to 25 km/h.
Large wheels make it possible riding to ride not only on the flat city roads but also on the grass and off-road. 10 – 10.5 inches hoverboards are equipped with inflatable wheels, and 8-9 inches models usually do have not inflatable wheels with reinforced tread.
Ability to withstand loads up to 120 kg (hoverboard for adults 250 lbs).
For the rest follow a simple principle: do you like it? Take it!
Pros & Cons & Features of Adult Hoverboards
Uncomplicated at first glance, the device that looks like a platform attached to the wheels, in fact, is a complex system, controlled by gyroscopes, that are located inside.
It is powered by a battery and driven by a motor, the power of which determines the speed and the distance covered on a single charge.
The fashionable device is adored by both adults and children, and learning to ride it is not as difficult as it may seem at first sight.
The hoverboards have a number of advantages over other vehicles:
ease of operation;
mobility;
low weight;
original design;
high enough speed;
environmental friendliness.
The Range
There are so many hoverboards for adults that it is hard for a beginner to decide which one to choose. Gadgets come with different wheel diameters, classical and creative design, multi-colored and monochrome, without plumbs and with those. So what would be the best pick?
So, What is The Best Pick Adult Hoverboard?
To choose the best hoverboard for adults, pay attention to the next points.
The Manufacturer and Country of Origin
The United States and China are two countries producing hoverboards. American devices have 2-3 times higher prices, having the same specs. If the image is in priority, give preference to American hoverboards. If the main thing is profit, you can consider the Chinese models, which are not always bad. Often hoverboards from China are of high quality.
The Seller
The place of purchase is not less important. Buy an electric vehicle at the official representative of the company. The official sellers have a certificate confirming that you are buying a reliable vehicle with which you will not have problems during operation, such as repair, spare parts, warranty, etc. And make sure that the hoverboard is UL 2272 certified.
The Design
Choose 6-8 inches hoverboards in bright colors for children. Gadgets with small wheels are lightweight, which means a child can carry them on his own. At the same time, hoverboards for adults should have medium or large size wheels to be able to ride not only on level ground, but also on hilly terrain, grass, and even snow.
The Price
If there is no need to show off, choose an ordinary budget hoverboard, but accurate and powerful. The difference among the devices of the same price category can be in a few details such as remote control.
The Reliability
The main requirements for materials are lightness and durability.
Finally, it is desirable to give preference (especially for beginners) to models equipped with a folding or detachable handle, which will greatly simplify the process of learning to ride and use.
Anyway, the choice should be done by following your individual goals.