Best Electric Scooters, Bikes & Motorcycles
Motoped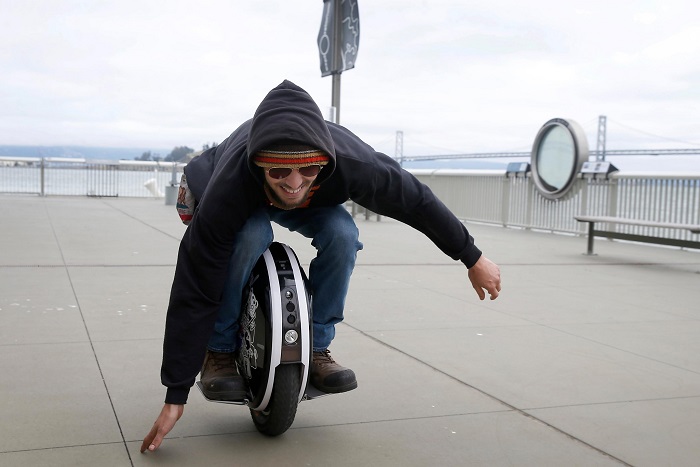 Best Electric Unicycle
Go through our top picks for the best electric unicycles (EUC) to choose a one-wheel vehicle for fun and comfortable riding.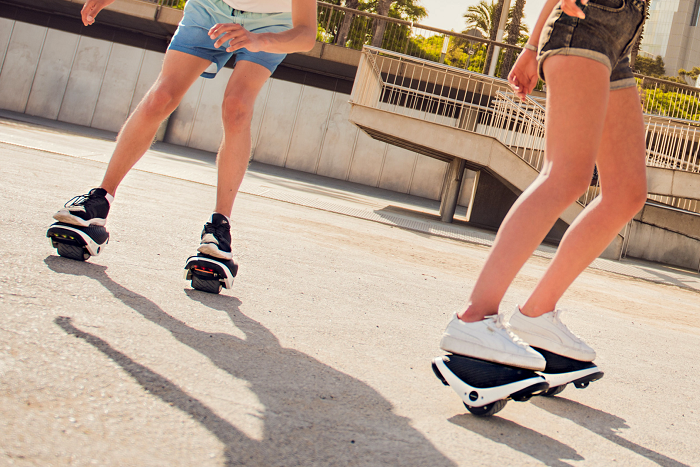 Best Electric Skates
21st Century electric roller skates are efficient and versatile enough for commuting and enjoyable rides.
Electric Personal Transport Reviews & Buying Guides
---
We are a bunch of gear nerds that are fond of personal electric transport and try every single new device that offers the electric transportation industry. Check out our reviews of top picks and buying considerations, and for sure you'll find the best choice for you!
Upcoming News from the Electric Vehicles World
Hey, dude, what's new? We have some hot news for you! All you should know about Personal Electric Transport is in here! Read on!
Personal Electric transportation devices
Electric vehicles – a modern choice for active people. 
Practical, fast, compact, and maneuverable – personal electric transport becomes a great alternative to public transport. Personal vehicles are convenient for moving around the town and long walks. It is only important to select correctly under your tasks the most suitable device among all variety of electric things to ride.
The Pros of electric personal transport vehicles
The personal transporter allows you to get quickly to the desired point without traffic jams. You are free to combine personal transportation with another type of movement – for example, you can ride an electric commuter from home to the subway without having to wait for a bus.
Among the other advantages of electric transportation also are:
the ability to limit social contacts while moving, which is especially important during the COVID epidemic;
ease of operation;
eco-friendliness;
the convenience of storage.
Types of personal transportation devices
Hoverboard – a platform on wheels, which is controlled by an onboard computer. It is used both outdoors and indoors, such as in large offices or sales halls. 
Gyroscooter – the design resembles a hoverboard with a steering pole, which makes steering more comfortable. 
Electric skate – a skateboard with an electric motor and remote control.
Monocycle or a unicycle is similar to a hoverboard but works on the principle of a gyroscope. At the same time, it is more difficult to control, because it is important to keep lateral balance. Reaches speeds of up to 20 km/h.
Electric scooter – a versatile and comfortable type of electric transport that can accelerate up to 60 km/h.
Electric kick scooter – popular devices with a speed of up to 70 km/h that are convenient for users of different ages.
Electric bikes – a bicycle equipped with an electric motor. It reaches a speed of 55-60 km/h.
Electric motorcycle develops a speed up to 160-190 km/h.
A separate place is occupied by aquatic personal electric vehicles for active entertainment on ponds – aqua-scooters and SUP-boards with a drive.
How to choose a personal electric transportation device?
When choosing cheap personal transportation, think about the scenarios of its use, age, and preferences of the user. Each type of electric transport has proper characteristics. 
Take into account the next specs of electric transport:
maximum allowable weight;
maximum speed;
power reserve;
motor power;
battery features – power, charging time, battery protection;
wheel diameter;
control features;
the size and weight of the vehicle.
Motoped as the most beloved iconic vehicle of a generation
MOTOPED® is what it isn't, and dares to be different. Lightweight, clever, low carbon footprint, fuel efficient, purposeful, and fun–MOTOPEDS® go places and do things that traditional bicycles or motorcycles can't. MOTOPED® gets you there with a head-turning style that's impossible to ignore.
As a commuter bike, MOTOPEDS® delivers between 80-130+MPG. With proper engine certifications, MOTOPEDS® can be equipped with larger engine displacements, achieving more power and speeds that can transform the MOTOPED® into a back-country, trail-eating monster.
MOTOPED® to work, to the beach, camping, trail riding, or on whatever adventure you can dream up. Customize, accessorize, and personalize it so that your MOTOPED® is as unique as you.
We're passionate in our approach, innovative and transparent in our mission to provide the world with smarter transportation, and proud to welcome you into our world! Your next adventure awaits…