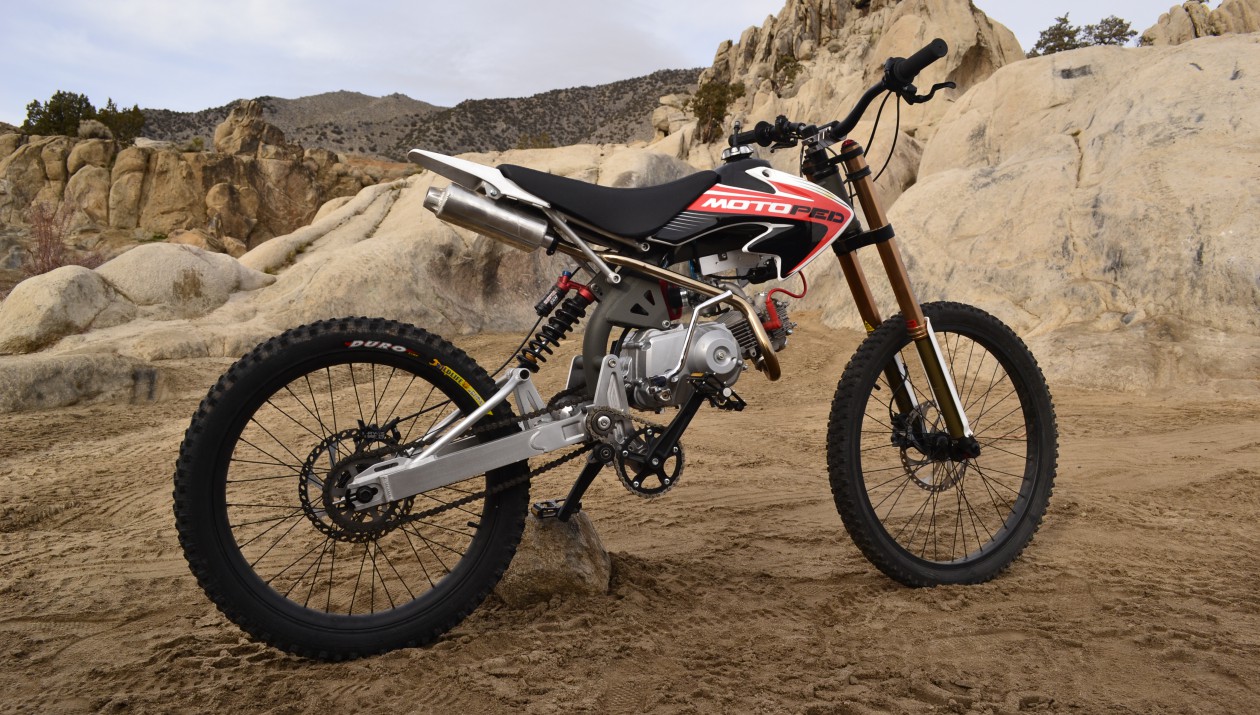 Motoped Pro Features & Specs
Motoped PRO Review
What is Motoped Pro?
MOTOPED Pro is a Moto and MTB favorite. The high performance, light weight, less mass, and perfect center of gravity has made the Motoped Pro for the Pro's, acclaimed by some of the top names in action sports. With 8″ of suspension travel, you can jump stumps, and nail the single tracks, then ride it home with interchangeable optional pegs or pedals. And unlike a traditional dirt-bike, at around a hundred lbs, Motoped Pro is a feather-lite performance play-bike that is easily maneuverable.
Enjoy the photos and video adventures your fellow Motopeders are posting. Turns out, some folks are just plain insane.
How will you MOTOPED®?
Motoped Pro Stats Rating
RELIABILITY & BUILD QUALITY
96