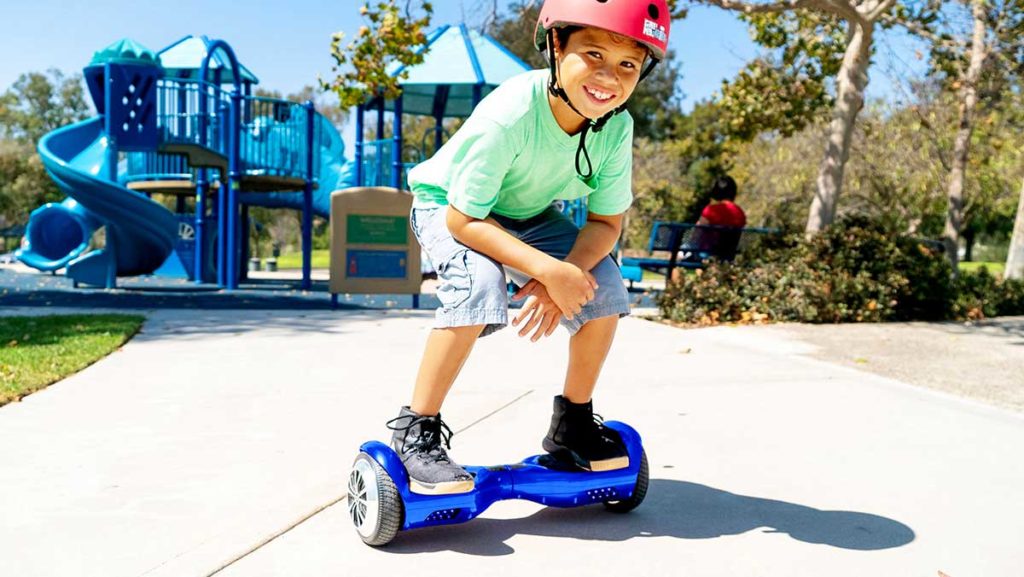 Best Hoverboard for kids in 2022
Kids Hoverboard Ultimate Buying Guide
Buying a hoverboard for kids takes some thought. Consider a hoverboard's safety features, top speed, tires, range, and recharge time. We recommend the hoverboards below for children.
Top 5 Hoverboards for Kids
TOMOLOO Music-Rhythmed Hoverboard
Gyroor Warrior
Sisigad Hoverboard
Halo Rover X
Hover-1

"What is the best hoverboard for kids?" Adult and child reviewers provided the following answers.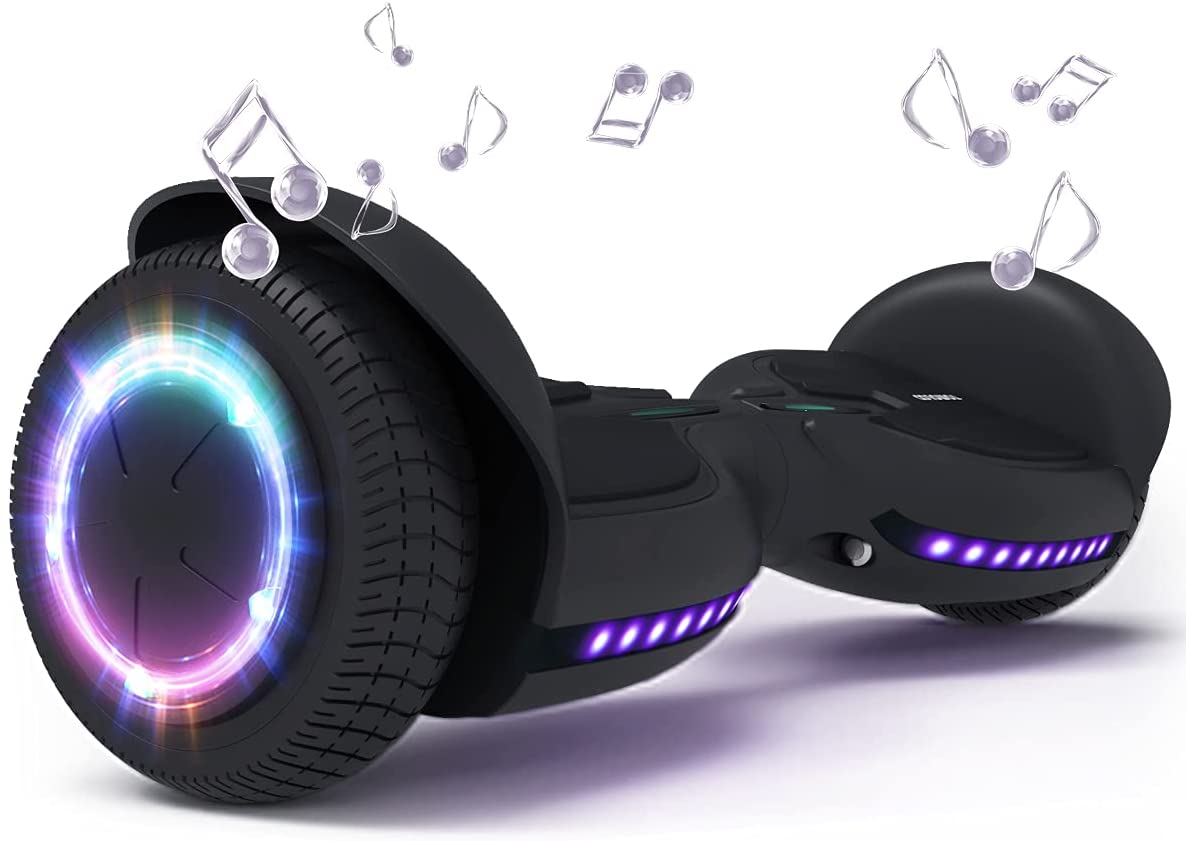 Top Speed: 12 km/h (7.45 mph)
Range: 7 km (4.3 miles)
Engine Power: 500 W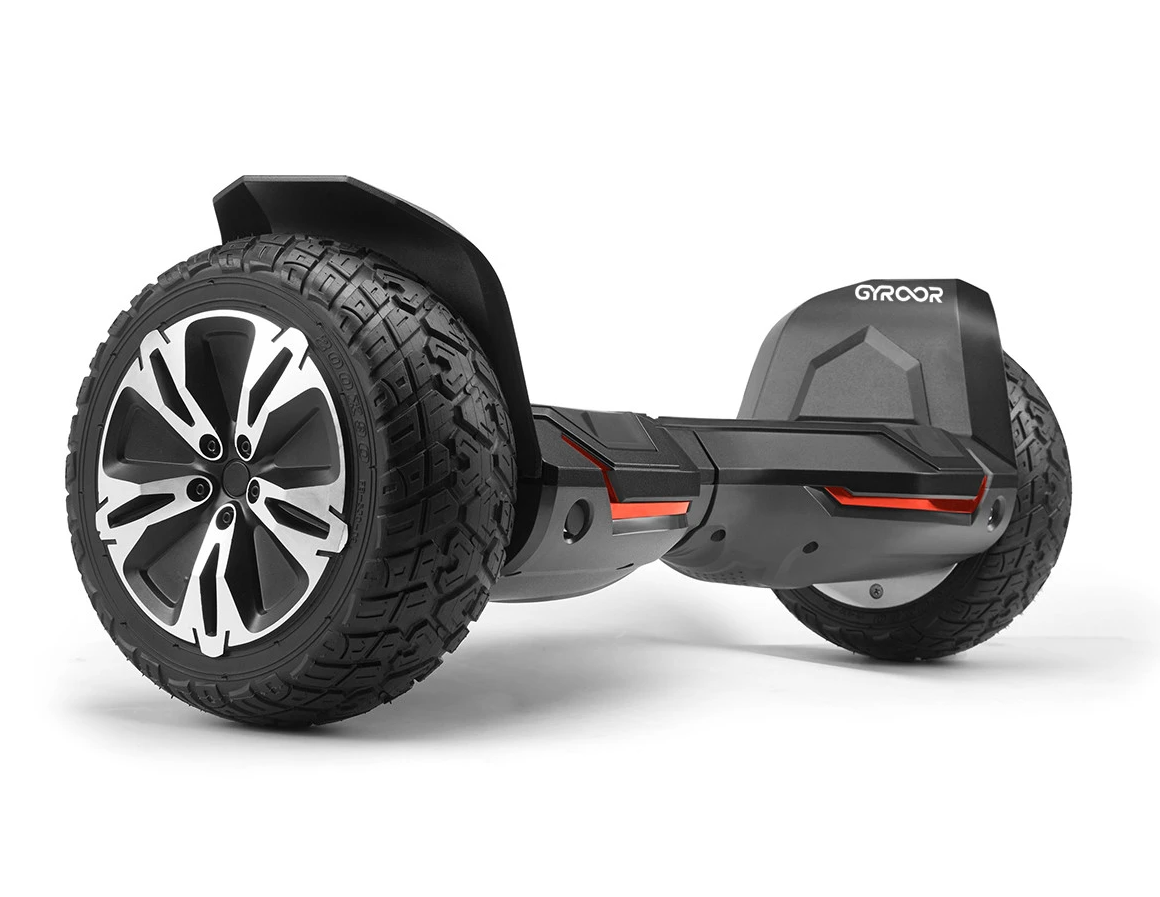 Best All Terrain Hoverboard
Top Speed: 16 km/h (10 mph)
Range: 11.3-15 km (7.5-9.5 miles)
Engine Power: 350W*2 Motors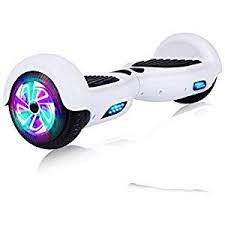 Top Speed: 9.65 km/h (6 mph)
Range: 10 km (6 miles)
Engine Power: 300W*2 Motors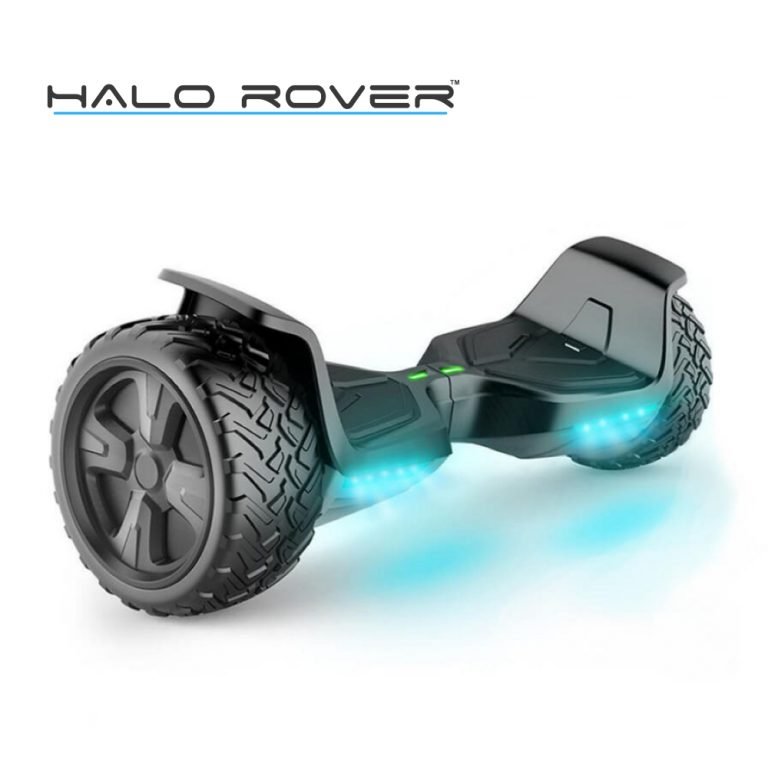 Top Speed: 16 km/h (10 mph)
Range: 16 km (10 miles)
Engine Power: 800 W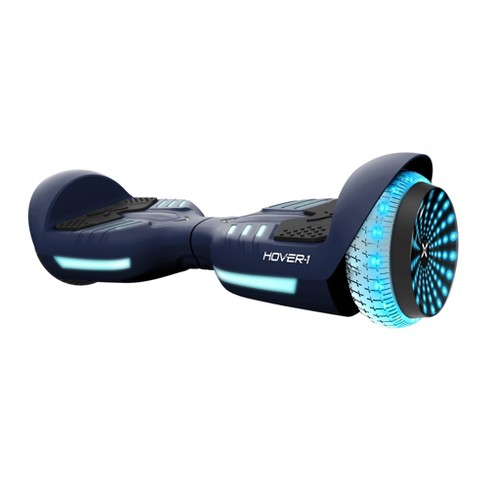 Top Speed: 16 km/h (10 mph)
Range: 19.3 km (12 miles)
Engine Power: 500 W
TOMOLOO Music-Rhythmed Hoverboard – Best Value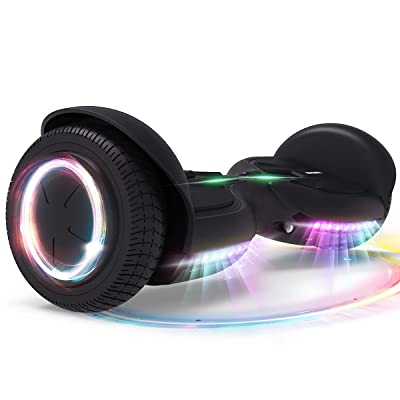 Kids on hoverboards want Bluetooth compatibility. The Music-Rhythmed's Bluetooth integration enables riders to illuminate their board with millions of colors.

The TOMOLOO smartphone app switches the Music-Rhythmed's twin 350-watt motors on and off. This board offers a choice of three riding speeds. Kids can listen to music as they cruise to a ten mph top speed.

It takes two hours to restore the batteries of this UL 2272 certified hoverboard. With a 12-mile full charge range, the 17.4-pound, self-balancing Music-Rhythmed rides on 5″ anti-burst tires. TOMOLOO warranties motors and batteries for one year.
Gyroor Warrior – Best All-Terrain Hoverboard

Rugged construction, 8.5″ tires, and two 350-watt motors make the Warrior a great off-road kids hoverboard. Topping out at a little under 10-mph, the 33-pound Warrior has a 9.5-mile riding range.

The Gyroor Warrior can handle a 30-degree incline. Recharging takes less than two hours. Gyroor covers the Warrior for 12 months against factory defects. LED lights and a self-balancing mode on the Gyroor app rank the Warrior among the safe hoverboards to buy. The Warrior is UL 2272 Certified. Additional features include Bluetooth speakers.
Best Budget Hoverboard-Sisigad Hoverboard

A self-balancing hoverboard with Bluetooth speakers, this Sisigad model retails for $134.99-$169.99. Available in 17 colors, this board has LED lights on the deck and fenders. Multicolored LED lights give the wheels a spinning rainbow effect.

At the maximum speed of nine miles per hour, this board goes nine miles between charges. Double motors deliver a total of 600-watts to 6.5″ tires. The downsides to this 18.5-pound children's hoverboard are a five-hour recharge time and a 30-day warranty.
Halo Rover X – Best Premium Hoverboard

The Rover X has three rider modes, Beginner, Normal, and Advanced. Still, one source suggests that at $497.00, this board may be better suited to teenage riders.

A duo of 400-watt (800-watts total) motors drives the 32-pound Rover X. The diameter of the tires provides 8.5-inches of ground clearance. This board can be ridden at 10-mph for two hours on terrain that includes 20-degree slopes. It takes 2.5 hours to fully replenished the batteries.

Halo backs the Rover X with a one-year warranty. The rider can use the Bluetooth app to listen to music through the X's speakers or monitor their speed and charge remaining. Safety features include LED lighting, LG Firesafe batteries protected by a waterproof housing, and Ride-Assist to keep the Rover X balanced.
Hover-1 – Best Overall

The Hover-1 is built specifically for kids. Twin 160-watt motors take this board up to 7-mph. Your offspring can ride for 3 hours per recharge on the Hover-1's 6.5″ tires. At 15-pounds, this board is easy for a child to carry.

The Hover-1 protects the rider with self-balancing technology and LED lighting for riding after dark. A charge indicator tells the rider how much power the board has left. The Hover-1 is UL approved and covered by a 90-day limited warranty.
The Ultimate Buying Guide For Kids Hoverboards

Whatever hoverboard you choose for your progeny, factor the following qualities into your final purchase decision.
Safety And Certification

Look under the deck of a hoverboard for UL2272 markings. UL2272 approved boards will not catch fire because of overcharging, exposure to water, or temperature changes. Don't assume a hoverboard satisfies this vital safety standard.
Speed And Range

Riders who are heavier or want to go faster require a hoverboard with a larger motor. The tradeoff for greater power is more frequent recharging. A board with a slower top-end speed is advisable for younger inexperienced riders.
Wheel Size

Tire size influences a hoverboard's stability and the best surfaces on which to ride the board. Smaller tires are for smooth surfaces only. Larger deep treaded tires can handle rougher terrain.
Battery Life, Power, And Charging Time

Before buying a hoverboard, think about how much power you need. Also, consider the range and recharge time that suits your purposes. Look for a board that provides the most extended riding distance for the shortest recharging time.
Weight Limit And Hoverboard Weight

A hoverboard for a kid should be light enough to be carried easily. Generally, the minimum weight for riding a board is 44-pounds. The size of the tires dictates a hoverboard weight limit. For example, the maximum load for 4.5″ tires is 120-pounds vs. 265-pounds for 10″ tires.
Beginner Friendliness

A child should learn to ride on a self-balancing hoverboard. Look for a board whose app includes a Beginners mode.
Additional Features For Fun

Bluetooth speakers are a popular hoverboard feature. A charge indicator on the board itself or the manufacturer's app keeps riding fun from being spoiled by running out of power. Youngsters appreciate a hoverboard with unique ornamentation and a selection of deck/fender colors.
FAQs
Are Hoverboards Safe For Kids?
Yes, if the board is appropriate for the child's age and experience. If you are buying a hoverboard for a 5-year-old, select a model specifically for children.
How Much Is A Kids Hoverboard?
What Is The Best Hoverboard For A 6-10-Year-Old?
For 6-9-year-olds, a training mode and slip-resistant deck are recommended hoverboard features. The best hoverboard for a 10-year-old is the TOMOLOO and Sisigad boards discussed above.
What Is An Appropriate Age For Hoverboard Riding?
Generally, kids are about six when they start riding.
Are Hoverboards for teenagers?
All models of hoverboards from our TOP are the best choice for beginners, kids, or teenagers
The Wrap-Up

Encourage your progeny to wear a helmet and pads when hoverboarding. Review local hoverboard ordinances. Teach your kid to follow hoverboarding rules for a safe and positive riding experience.