Best Hoverboard of 2023
Electric Hoverboards Review
We have tested the best hoverboards and compiled a list of models that we believe are the top 5 hoverboards on the market today. All of these hoverboards have different features, so you can choose the one that's best for your needs. Each model comes with an extensive warranty so you can rest assured knowing your investment is safe. We also provide helpful reviews and advice to help you make an informed decision. With our guidance, you'll be able to find the perfect hoverboard for your situation and enjoy hours of fun with your new ride. So go ahead and check out our top 5 list of hoverboards now! You won't be disappointed.
Top 5 Best Hoverboards Reviewed
Razor Hovertrax 2.0
GOTRAX SRX PRO
Tomoloo Hoverboard
Segway Ninebot S
Swagtron T6 Outlaw
Comparison shopping helps you find the best deal on a hoverboard. Reviews from actual buyers verify if a board is a bargain. What is the best hoverboard? The board that satisfies your hoverboarding needs.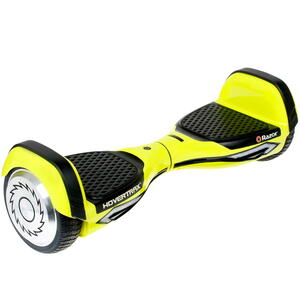 TOP Speed: 8 MPH
Range: 8 miles
Motor: 350 W
MAX Weight: 220 lbs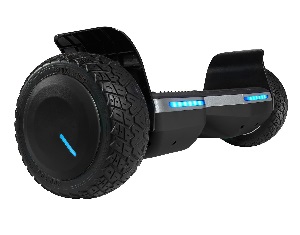 TOP Speed: 7.4 MPH
Range: 7.5 miles
Motor: 470 W
MAX Weight: 220 lbs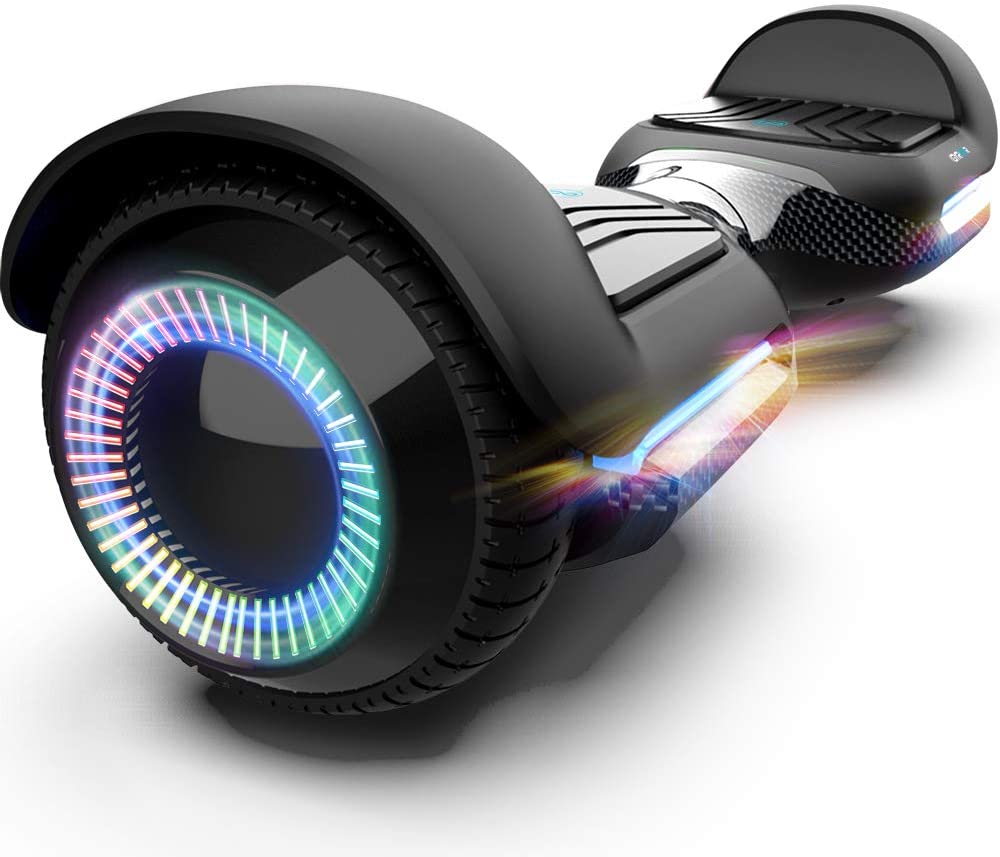 TOP Speed: 7.5 MPH
Range: 4.3 miles
Motor: 500 W
MAX Weight: 165 lbs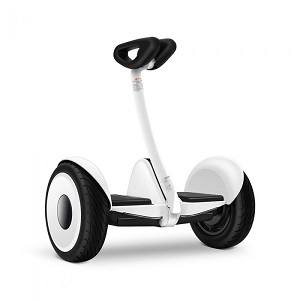 BEST HOVERBOARD FOR COMMUTING
TOP Speed: 10 MPH
Range: 13.7 miles
Motor: 800 W
MAX Weight: 220 lbs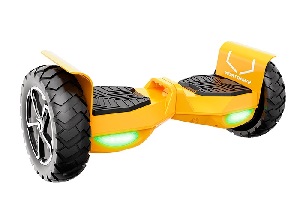 TOP Speed: 10 MPH
Range: 7-12 miles
Motor: 600 W
MAX Weight: 420 lbs
Razor Hovertrax 2.0 – Best Value Hoverboard
A Hovertrax 2.0 review praises Razor's reputation for quality and safety making Razor the best hoverboard brand for value.
A child-friendly hover scooter, the Razor Hovertrax 2.0's dual 350w motors provide smooth acceleration that maxes out at 8 miles an hour. The Hovertrax 2.0 weighs 20 pounds and rides on 6.5″ wheels.
The spacious deck on the Razor Hovertrax 2.0 can support up to 220lbs. A self balancing Razor hoverboard 2.0 does not have Bluetooth and is not waterproof. Razor warranties the Hovertrax 2.0 for 3 months.
Initially, it takes 6 hours to charge the Hovertrax 2.0's 36v lithium-ion batteries fully. After that, the recharge time is 4 hours for 60 minutes of riding.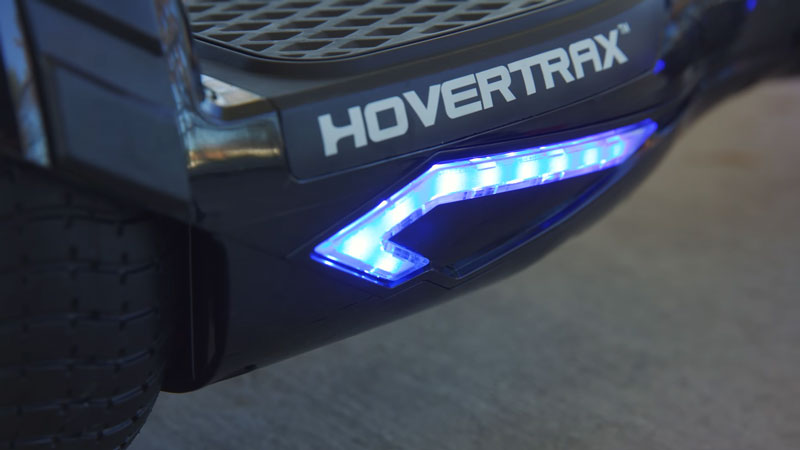 Gotrax SRX Pro – Best Overall Hoverboard
Search hoverboards for sale, and you'll find Gotrax SRX Pro prices ranging from $99-$229. The average cost of a Gotrax SRX Pro is $155.99. Compared to over $400 for other all-terrain hoverboards, even the highest Gotrax SRX Pro price is a bargain.
Double 250w motors (500 watts total) turn the Gotrax SRX Pro's 8.5″ rubber tires. On the road and off, the 36v battery provides enough power to cruise at 7.5 mph for 7.4 miles. The battery recharge time is 3 hours.
A self-balancing hoverboard, the Gotrax SRX Pro is suitable for children weighing at least 44 lbs and adults up to 220 lbs who are novice riders. Gotrax warranties the SRX Pro 90 days after purchase. For those who like listening to tunes while hoverboarding, the SRX Pro features Bluetooth speakers.
Safety features include gyroscope-guided self-balancing. LED lights provide more secure riding after dark. UL 2272 Certification means the batteries don't pose a fire risk.
Tomoloo Hoverboard – Best Hoverboard For Kids
Being a hoverboard with Bluetooth, the Tomoloo offering enables the young ones to ride and stay connected to their friends and music. For different reasons, kids and parents will appreciate the flashing LED lights.
Youngsters, 44 lbs minimum, and adults, 220 lbs max, can hum along at 7.5 mph on the Tomoloo hoverboard for 12 miles between charges. A one-hour recharge time yields four hours of riding time. This board can handle 20° inclines. At 17.6 lbs, the Tomoloo hoverboard is easy to carry.
Tomoloo is a top rated hoverboard producer, owing in part to Tomolloo's one-year warranty against manufacturer defects. The motors are UL 2272 certified.
Segway Ninebot S – Best Hoverboard For Commuting
The Segway Ninebot S is IP45 rain-resistant certified. The Ninebot S is the best hoverboard in 2020 and 2021, thanks partially to Segway's knee control bar, which provides better control and a more comfortable ride.
10-inch pneumatic tires and shock absorbers smooth out bumpy streets. As a hoverboard with Bluetooth, the Segway Ninebot S can be upgraded and guarded against theft via a smartphone app.
The Segway Ninebot S weighs 28 lbs and has a maximum range of 13.7 miles. 800 watts generated by twin motors propel the Ninebot S to 10 mph.
Swagtron T6 Outlaw – Best Off Road Hoverboard
An all terrain hoverboard, the Swagtron T6 Outlaw sits on 10-inch deep-tread tires. This 32-pound self-balancing hoverboard keeps the rider upright on any surface.
Swagtron T6 off-road hoverboard review describes this cool hoverboard as "really tough." The Swagtron T6 is tough enough to accommodate up to 420 lbs – it is the only hoverboard in the world that can handle such weight.
After a 3-hour recharge, the Swagtron T6's dual UL 2272 certified motors generate 600 watts of power, delivering a top-end speed of 12 mph. This board can ascend a 30° hill.
The smartphone app with the Outlaw's Bluetooth lets you control your speed, set the steering sensitivity, and check vital stats like the charge level.
Compared to other off-road hoverboards, the Swagtron T6 Outlaw measures up to the best quality hoverboards. Swagtron warranties the Outlaw T6 for a year from purchase.
What is a Hoverboard
A hoverboard is a self-balancing scooter – the vehicle with the concept that emerged relatively recently – in the XXI century. It works on the principles of "Gyroscope" – a device capable of responding to deviations of its other axes by rotating around one of its axes. It is also often called gyroscooter, which is formed from words "Gyroscope" and "Scooter".
Unlike the scooter, a hoverboard has a slightly different operating principle. Thus, a rider, that is controlling a device, gets two feet on the pad or pedals and, depending on the model, and controls it with the help of legs, arms, or the entire torso, leaning forward or leaning back.
Many people do not understand what a gyroscope is and its functions that drive an innovative means of transportation. A system of gyroscopic sensors detects deviations in the position of the body relative to the earth's surface, sending a signal to a central ultra-fast processor. After the information is processed by the electronics (angle and side of inclination), the hoverboard starts moving at a set speed. The stronger the tilt, the faster the speed. This solution provides a connection between the user and the transport at an intelligent level.
Pros of Hoverboards
The undeniable merits of the gyroscooter include silent movement, environmental friendliness, ease of operation, as well as compactness. Indeed, unlike a moped or bicycle, stretched in length, a two-wheeled hoverboard takes much less space. Modern models of hoverboards are easy to handle, have a good power reserve, and are quite reliable.
The creators have made the price of hoverboard reasonable and made the design as simple as possible, although the systems and technology used are the most modern. This design, which includes a gyroscope, an electric motor, and an ultra-fast processor, is reliable. The systems react instantly to commands, ensuring excellent controllability of the hoverboards.
Self-Balancing Scooter
The main and most important feature of the hoverboard is the self-balancing mechanism. The automatic stabilization system reacts to the slightest change in the position of the body of a person standing on the platform of the vehicle. The signals from the gyroscopic and liquid sensors go to the microprocessor, which, in turn, controls the motors. The signals are processed up to 100 times per second. Each of the two wheels of the gyro scooter is rotated by its own 2-hp electric motor. The control system is duplicated and reliable as in airplanes. For the complete failure of the whole system, both motors had to stop working at the same time, and this is almost impossible.
How to Ride a Hoverboard
To start the movement tilt the body forward. The more the tilt angle increases, the higher is the speed. If you pull the body back, the movement will slow down, stop or reverse. Turns to the right and left are made with the help of the steering wheel. This is why riding a hoverboard does not require any special training, which fundamentally distinguishes it from similar means of transportation. You can learn to ride a hoverboard in one minute.
The Ultimate Hoverboard Buying Guide
When choosing a hoverboard, you should pay special attention to some basic indicators:
Safety.
Tires size.
Speed.
Battery.
LED lights.
Bluetooth Speakers.
Weight Limit.
Let's take a closer look at each of them.
1. Safety
Are hoverboards safe? First of all hoverboard safety depends on their battery quality. Ensure, that hoverboard has UL certification. It must be UL 2272 certified because of accidents that have happened in the past several years. Since the advent of hoverboards, there have been some cases of fire and even explosions of their batteries, in which people were seriously injured and maimed. In this regard, some countries, such as the U.S. have adopted strict requirements for hoverboards sold in the country. It is now mandatory for manufacturers to have a UL 2272 certificate.
UL is short for Underwriters Laboratories Inc. – the best-known safety standardization and certification company in the United States. It is an international scientific company whose goal is to ensure the safety of products for the consumer.
2. Wheels and Tires Size
The main difference between all hoverboards is the size of the wheels. Hoverboard wheel sizes determine the range and rapidity of movement, as well as carrying capacity and cross-country capability.
Hoverboards are available in wheel sizes of 6.5, 8, 10 and 10.5 inches, and each tire size means different capabilities. Let's look at each option in more detail.
6.5-inch Hoverboards
6.5 inches tires are considered a classic as the first hoverboards were equipped with these wheels size. The small-size hoverboard wheels are good for riding both adults and children, as the minimum weight requirement for them is 15-20 kg.
But they also have cons, the main of which is tubeless hard rubber, which immediately reveals all the surface defects. Besides they have small clearance in 2,5-3 cm. So devices with small wheels size have to ride primarily on flat surfaces.
Otherwise, the vibration will affect the body of the user, and reduce the life of the hoverboard. Therefore, the best options for riding on devices with 6.5 inches wheels are flat paths in parks, shopping malls, warehouses, stores.
8 Inch Wheel Hoverboards
There are not very many differences in ride feel between 8in hoverboards and 6.5-inch wheels hoverboards. The ride comfort is slightly higher, but it can be noticed just when comparing the two different models. The wheels are still tubeless and rigid, so the surface should also be flat not to feel every bump with your feet.
Of the pros, we can note a larger ground clearance, which allows to skip potholes and bumps between the wheels, and not to run away from every smallest significant obstacle. Even 8 hoverboard models have a wider area for the feet so that an adult will be more confident to manage it.
Hoverboards With 10 Inch Wheels
Today these wheels are the best option for driving on rough roads. These wheels have a camera, so you can pump them up with a car or bicycle pump. A slightly wider footwell increases the ground clearance to 6 cm and improves the convenience of hoverboard use due to the height of the wheels. This allows riding even in the absence of smooth asphalt or paving slabs. The camera smoothes out all the bumps, reduces vibration, the clearance is sufficient for confident riding over bumps and quite serious potholes.
The tires of this size are suitable for comfortable street riding. They look more impressive and can withstand weights up to 100-120 kg. Despite this, managing a hoverboard with 10-inch wheels is as easy as smaller brethren. Children can also ride it as soon as they get used to the size of the tires.
10.5-inch hoverboards
Just a 1.5 cm difference in tires diameter provides a lot of advantages in front of the smaller hoverboards. Almost the entire series has tubeless wider tires made of soft rubber. They perfectly "work off" any bumps, providing maximum comfort while overcoming obstacles.
Also hoverboards 10.5 inches are characterized by a system of self-balancing, an improved algorithm of interaction with the application, and a more powerful motor than its predecessors. In combination, this gives a longer and more enjoyable ride, regardless of the chosen conditions of riding. Fans of extreme sports should pay attention to the model with enhanced dust and moisture protection.
Thus, 6.5-inch and 8-inch hoverboards are a good choice for indoor use or riding on smooth pavement. But if you plan to use it exclusively for street riding on roads that are not perfectly smooth, it is better to choose a model with wheels' diameter of 10 or 10.5 inches.
3. Speed
The hoverboard is designed primarily for riding on a flat surface, where it can please the rider with speed and maneuverability. The most powerful hoverboard models have a top speed of 25 km per hour. On average, indicators of speed vary between 10-15 km per hour. Hoverboard max speed depends on its engine, so if you need a fast hoverboard – choose one with a big capacity.
Speed is one of the main hoverboard specifications, and it interests the buyer most of all. Hoverboards, or mini-segways, have a speed of 8 km / h to 25 km / h. How fast the hoverboard should be, depends on the goals it has to fulfill. The most common types are adult hoverboards, hoverboards for kids, commuting, and off-road hoverboards, for beginners and professionals.
Hoverboards for Kids
Hoverboard for kids is always speed limited to 8 – 10 km / h. However, it corresponds to the speed of running, so the kids will be happy! Parents should also remember: although riding a kid's hoverboard can not be called extreme entertainment, it still needs the means of protection for the child's safety: elbow and knees pads, helmet.
Adult hoverboards for beginners
Naturally, adult hoverboard moves with higher speed: from 10 – 12 km/h and above. Since even 10 km/h is already twice the speed of a pedestrian, inexpensive models are quite suitable for beginners, as the riding is easy and safe, and still, have enough emotions with plenty!
Adult hoverboards for professionals
For professionals, there are high-speed models: hoverboard max speed is near 15 – 18 km/h, but the fastest hoverboard can reach 25 km/h. The speed of the gyroscuter also depends on the weight of the rider. The higher the rider's weight, the harder it is to reach top speed, and the faster the battery will drain. But since it is more difficult to coordinate the movements during riding when overweight, some speed reduction becomes an advantage because it increases safety.
4. Hoverboard Battery
The most important thing for a hoverboard battery is battery capacity and class.
The quality of the battery's assembly determines the operability of the model – speed, covered distance, and the duration of autonomous operation. This explains why its price in good models reaches ¼ of the entire gadget cost. A dead battery far from civilization is the rider's worst nightmare.
Hoverboards for Kids are equipped with batteries with a lower capacity – from 3000mAh.
Adult hoverboards are equipped with batteries, the capacity of which cannot be lower than 4400 mAh. It is enough to drive for a long time. The inconvenience is that it is impossible to check the power without a multimeter.
Hoverboard Battery Classes
The hoverboard battery class depends on the used materials and the quality of assembly. 6.5-inch hoverboards are usually equipped with low-class batteries 1C or 2C because of a low load.
Better class batteries 3C are set on 8in hoverboards and more, and top-grade 4C and 5C batteries are used for devices with 10-inch wheels.
The class level determines the carrying capacity of the vehicle. The hoverboard can turn off when it hits an obstacle or stops if the load is too high.
There are hoverboard models equipped with two batteries with a smaller charge: for example, 2200 mAh. It may seem strange that such designs last longer without recharging and cover 25 km on average, but in fact, this figure is above average.
How Long Does Hoverboard Battery Last
it depends on the battery used in your hoverboard. Generally speaking, most batteries last between two and four hours of continuous use before needing to be recharged. However, this can vary significantly based on the type of terrain you are riding on and how much weight you are carrying with you. For example, if you are riding on grass or gravel, the battery life will be shorter than if you are riding on a smoother surface such as pavement. Additionally, if you are carrying heavier weight with you, it can also reduce the amount of time your hoverboard's battery will last. To get the most out of your hoverboard experience, we recommend that you charge it when it has reached 20% battery life and make sure to turn it off when you are done using it. This will help ensure that your hoverboard lasts as long as possible before needing to be recharged again. Additionally, if your hoverboard does not have an LED indicator or a similar feature, we suggest keeping track of the amount of time that you have used it and recharging it when necessary.
Hoverboard Not Charging
Why the hoverboard is not charging? The thing could be in the hoverboard charger problem. Otherwise, the issue is in substandard battery, or the contacts on the stub or battery are loose. If so, you need to check all connections.
5. Led Lights
Hoverboard LED lights are a great way to spruce up your ride and give it a unique look. Not only do they look cool, but they also provide extra visibility when you're riding at night. With so many different styles and colour options available, you can find the perfect hoverboard LED light for your style. Whether you're looking for a simple, subtle light or something more eye catching and colourful, you can find exactly what you need. LED lights are also great for standing out in a crowd and adding an extra layer of safety to your ride. The batteries are rechargeable so you don't have to worry about replacing them often. With hoverboard LED lights, your ride will always stand out from the rest!
No matter what kind of hoverboard you own, LED lights are a great way to make it look even better. Whether you're looking for something flashy or just an extra safety feature, these lights are sure to add some style and visibility to your ride. There are tons of different designs and styles, so you can find the perfect light for your hoverboard. Look no further than LED lights to make your ride look more awesome!
6. Bluetooth Speakers
They are the perfect way to take your music with you anywhere. Featuring advanced Bluetooth technology, these speakers can connect to any compatible device and provide high-quality sound wherever you are. With a built-in rechargeable battery, they're also convenient and portable, so you don't have to worry about lugging along extra cords or batteries. And with a sleek, stylish design, Hoverboard Bluetooth Speakers will blend in perfectly no matter where you go. So whether you're headed to the beach or just chilling out at home, Hoverboard Bluetooth Speakers can provide all your audio needs. Get ready to ride the wave of sound with these amazing speakers!
7. Weight Limit
When purchasing a hoverboard, it is important to consider the weight limit of the device. A hoverboard's capacity depends on its model, but most hoverboards have a maximum weight limit of 220-265 lbs (100-120 kg). Riders who exceed this weight limit can cause permanent damage to their boards and may even void any warranties that came with the board. It is important to make sure that the hoverboard can comfortably and safely accommodate the weight of its intended user before purchase. Additionally, it is wise to consider how much cargo the user may be carrying on their rides (for example, a backpack or water bottle) when determining if a certain hoverboard model will provide an adequate ride. It is recommended to always err on the side of caution and purchase a hoverboard with a weight capacity that exceeds the rider's own weight. This will ensure that all riders can enjoy a safe and uninterrupted ride on their hoverboards.
Final verdict
We have tested and scored each board on various criteria such as speed, range, battery life, design, durability and more. After some intense testing and comparison, we can confidently recommend our top picks for the best hoverboards in current year.
FAQ
What is the easiest hoverboard to ride?
Non-slip rubber grips and high-grade helps all Swagtron hoverboards be easier to control and ride.
Is hoverboard hard to learn?
Riding a hoverboard just takes some time for practice and doesn't take sense of balance to make it work.
What is the longest lasting battery hoverboard?
The longest lasting battery hoverboard on the market is the Segway Ninebot S-MAX hoverboard. It has an extremely powerful 1,000 watts motor and a maximum range of up to 40 miles on a single charge, making it ideal for long-distance commuting or leisurely rides around town.
How does a hoverboard work?
Hoverboards use gyroscopic sensors, accelerometers, and motors to balance the rider on the platform. The rider can control the speed and direction of the hoverboard by shifting their weight.
How fast can hoverboards go?
The maximum speed of a hoverboard can range from 6-12 mph, depending on the model.
Are hoverboards safe?
Like any self-balancing scooter, hoverboards can be dangerous if not used properly. Always wear protective gear, such as a helmet, and follow local laws and regulations for safe use.
Are there age restrictions for riding hoverboards?
Age restrictions for riding hoverboards vary by jurisdiction. It is important to check local laws and regulations before using a hoverboard.
What is the best hoverboard brand?
The most popular brands include Segway, Swagtron, Razor, EPIKGO and Gotrax.
Which hoverboard with best battery life?
Segway Ninebot Max offers up to 40 miles of range on a single charge, making it one of the most reliable models available today..