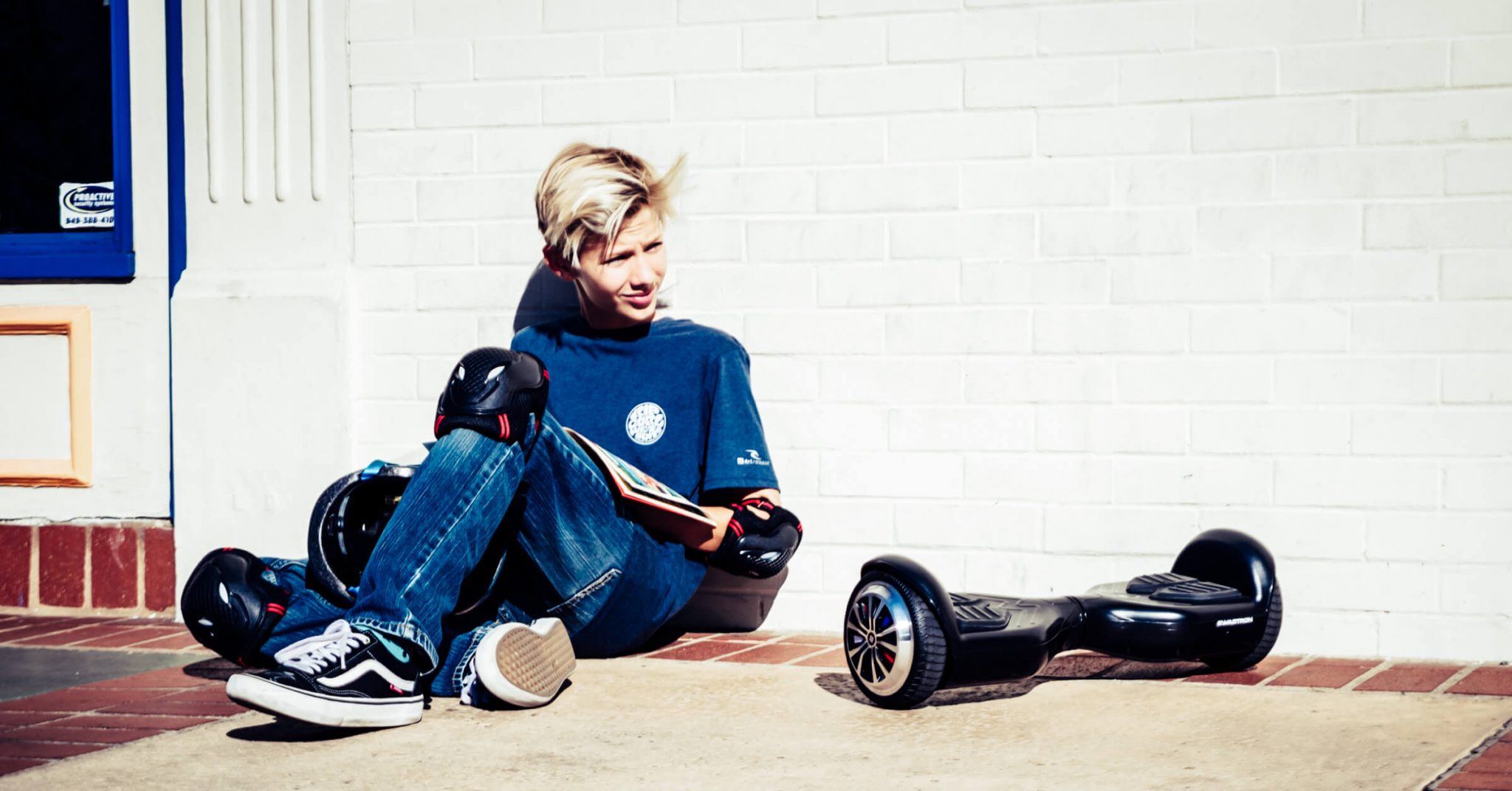 Are Hoverboards Safe?
Hoverboards first came on the scene in 2013, and by 2014, they were the latest new way to have fun. They began to appear everywhere, but then, stories started to come out about hoverboards suddenly bursting into flames. This was enough to make some cities and airports ban them, but are hoverboards safe now?
How Safe Are Hoverboards?
First things first, what are hoverboards? The idea of a hoverboard entered the public mind in the movie, "Back to the Future II." Hoverboards do not fly yet, but they give an experience that can feel like flying. They are controlled by weight distribution and body movement. They are a self-balancing scooter much like a Segway without the handlebars.
Aside from the obvious dangers of a collision or losing balance, are hoverboards dangerous in other ways? In the beginning, hoverboards have a learning curve and take some getting used to, just like riding a bike or skateboard. Hoverboards are powered by lithium-ion batteries. Any device that has a lithium battery can create a fire hazard if it is poorly made or not used properly.
Why They Were Dangerous Before?
The fire safety concern arose partially from the rapid rise in their popularity. This caused many manufacturers to develop hoverboards quickly and enter the market, especially with the Christmas season looming. In 2015, hoverboards were one of the most popular gifts of the season.
Battery Explosion Issues
It was not long before the dark side of this popular item began to surface. The surge in interest caused many manufacturers in China and Hong Kong to begin rapidly producing them. They were using cheap non-branded lithium batteries and low-quality materials. It was not long until reports started coming out about hoverboards unexpectedly bursting into flames or exploding, sometimes causing injury or property damage.
New Standarts Adoption
Hoverboards catching fire and other safety concerns caused many retailers, such as Walmart, eBay, and Amazon to pull them from their offerings. It was apparent that safety standards needed to be put into place. In 2016, the Consumer Product Safety Commission (CSPC) advised many manufacturers to recall their products until they could once again offer a safe ride.
Later that same year, Underwriter Laboratories (UL) created a standard for hoverboard manufacturers. Hoverboards must pass a series of over 150 tests to earn the UL 2272 certification. UL certification requires a drop test, overcharge test, crash test, water exposure test, mold stress test, motor overload test, and short circuit test, and many others. Now, UL 2272 certified hoverboards are as safe as any other consumer electronic device.
UL 2272 Certified Hoverboards Guarantees Safeness
What hoverboards are safe? As soon as the new standard came out, many manufacturers immediately began producing UL-certified hoverboards. Purchasing a UL-certified hoverboard is not an absolute guarantee that nothing will go wrong, but it at least means the hoverboard has met certain standards and has been tested under many types of strain.
Are Swagtron hoverboards safe? Swagtron was the first hoverboard manufacturer to earn UL 2272 certification. Are Razor hoverboards safe? Razor, Jetson, Segway, Halo Rover, Hoverheart, Mega wheels, and Gotrax all stepped in and put safety first by making sure their hoverboards meet UL certification standards.
In our Best Hoverboards of 2021 review all gadgets are safe to ride.
Which Hoverboards Are Safe to Buy Now?
Are there any safe hoverboards? Major retailers, like Amazon, now only allow UL-certified hoverboards to be sold on their platform. That does not mean that some do not slip through the cracks, so it is still up to you to make sure the one you are looking at meets UL standards. You should look for the UL seal on the packaging. If it is not a name brand or does not have the UL certification, you should avoid it.
Which hoverboards are not safe? Of course, the most important thing you should do is to look for the UL certification, but there are a few more cautions you should take, too. Be wary of any hoverboard that is a much lower price than the others. Become familiar with the major name brands and avoid any non-branded hoverboard. Be especially cautious of those that are made in countries that do not have strict certification processes or whose products do not meet UL certification standards.
Are hoverboards safe to buy now? For the most part, hoverboards are safe to buy now if you stick to name brands and buy from a major retail site. If you buy with caution, you should be able to enjoy this new and exciting mode of transportation.
In answer to the question, Are the hoverboards safe now, the answer is for the most part, yes. You still need to practice hoverboard safety by wearing proper safety gear that includes knee pads, wrist guards, and pay attention to the speed limit. It can take time to learn to use hoverboard rideables so it might be a good idea to avoid riding on the street until you are more skilled. Modern ones have balancing technology and offer a smooth ride that makes riding hoverboard scooters fun.