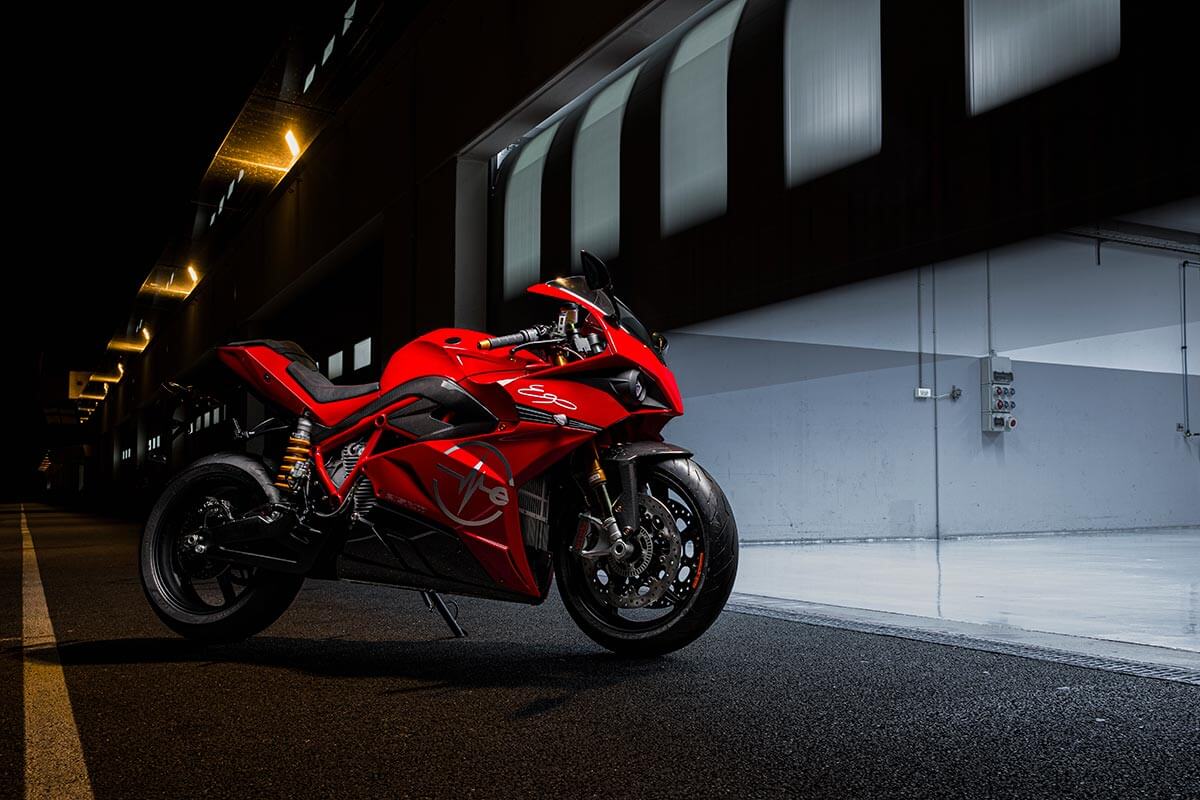 Electric Motorcycle Review
Energica Ego Plus Electric Motorcycle Full Review
The first 100% electric sports bike was created in the home of hypercars and superbikes – Italy. Energica Ego has been producing electric motorcycles since 2015. In 6 years, the company has gained a lot of loyal fans.
The Ego model was created by engineers who created race cars for Formula 1 and Le Mans 24 races.
The electric motorcycle is equipped with a 145 hp motor. 200 Nm, which accelerates the bike to 100 km/h in 3 seconds. The top speed is limited to 240 km/h. It achieves this acceleration and smoothness due to the absence of the motorcycle gearbox, which forces the engine speed to decrease.
Separate attention the manufacturer has paid to the brakes, which are not inferior to modern gasoline sports motorcycles.
Energica Ego Plus Design
Italian design has always been distinguished by its charisma, so the Energica Ego is no exception. The shape of the Ego motorcycle is filled with sharp angles and "owl" beak, it is malicious and aggressive.
At first sight, you understand at once that the electric sportbike was born for speed and drive. Boarding and seat height on an electric motorcycle is the same as on all sports bikes with internal combustion engines. The design of the pseudo-bike is standard and makes it possible for a rider to sit comfortably while driving. The central control panel has a 4.3-inch TFT color display, which shows all the indicators and modes of an electric bike.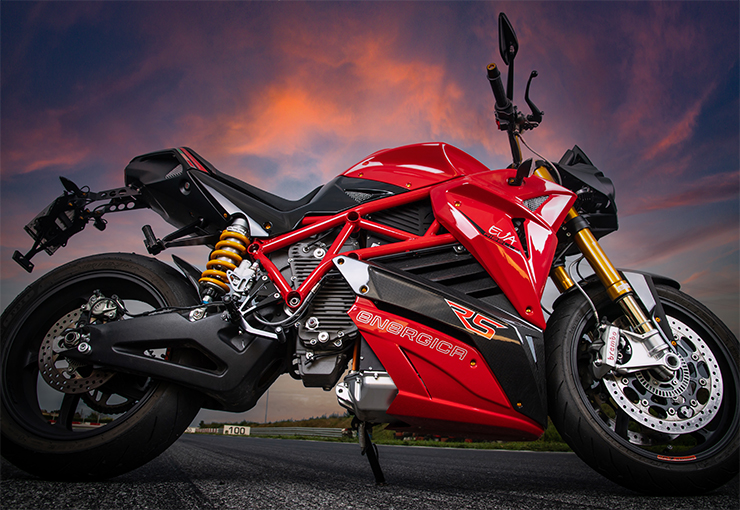 Turning the key and pressing the ignition button brings the electronic heart of the Energica to life. Behind the front wheel is a special radiator, which is responsible for the cooling of all electrical systems.
The maximum speed is limited to 240 km/h, also one of the modes is Sport, Eco, Wet, Std, and used to choose the driving style and control the dynamics. The electric motor produces 145 hp from 4900 to 10500 rpm.
Energica Ego is a full-fledged electric superbike, which is not inferior to its gasoline and electric competitors, and even exceeds them in many respects.
Noiselessness
The great advantage is the quietness of the electric motor and the absence of exhaust smell. The presented model best shows how electric motorcycles are in harmony with the environment. After all, it is an environmentally friendly type of vehicle that does not pollute the nature.
It boasts the longest range and fastest battery charge (in 40 minutes!), but other qualities as well.
Energica Ego Plus Specs
Technical characteristics of the model
Performance:
Maximum speed – limited to 240 km/h
Acceleration to 100 km/h in 2.9 seconds
Torque of 200 Nm
107 kW = 145 hp