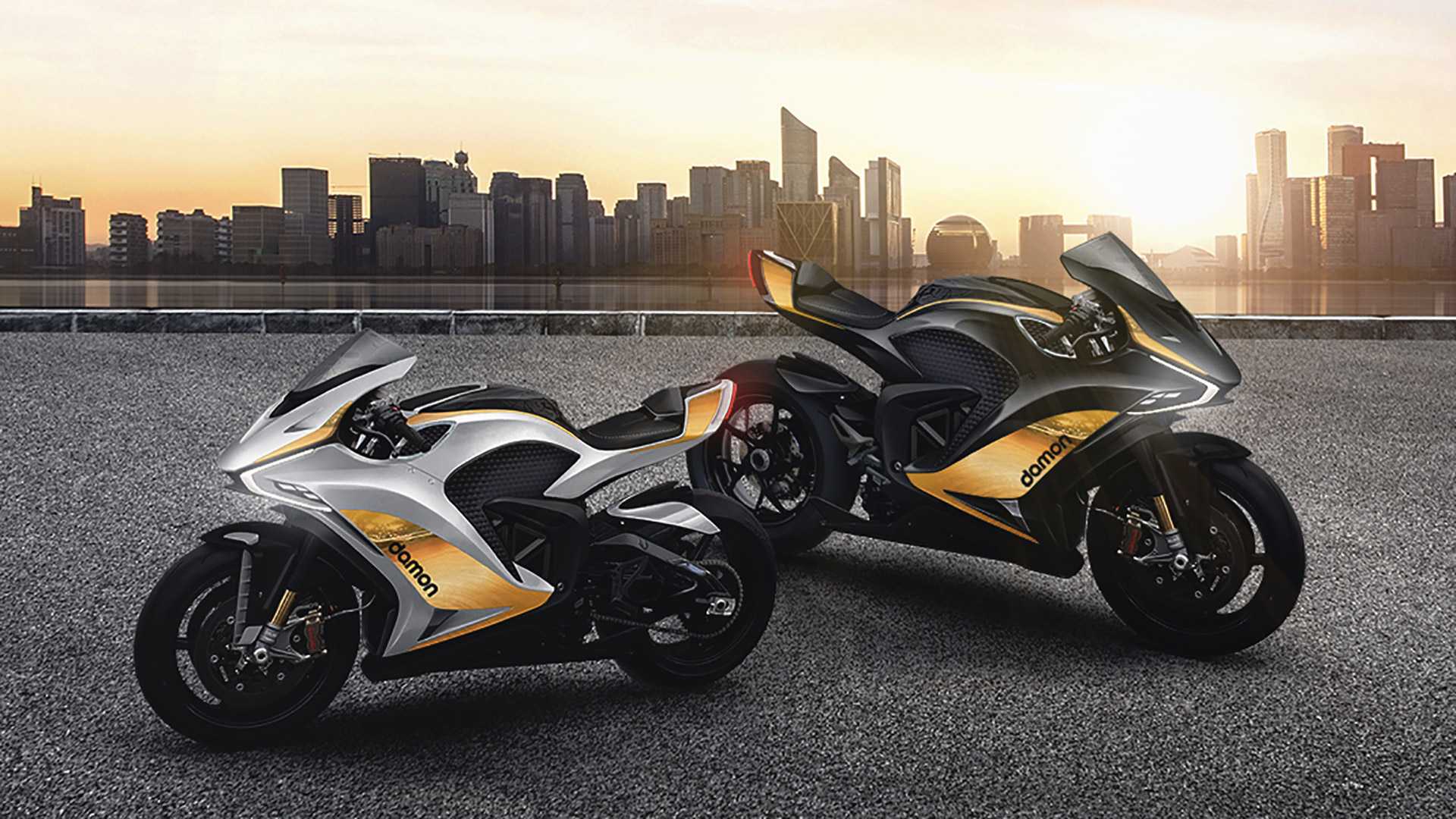 Damon Motorcycles Review
Damon Hypersport Electric Motorcycle
A new player is entering the market for electric motorcycles – Canadian startup Damon Motorcycles. And despite the skepticism of true-biker towards the new manufacturer, we can assume that Damon has good prospects, at least because they have created and offered the market a product that can move the already proven manufacturers in this segment.
Damon Hypersport Review – All by 200
The startup currently has two models in its lineup – Hypersport Premier and Hypersport HS. They differ in price and equipment, but the basic specs are identical – all at 200. The engine power of 200 hp, a top speed of 200 mph (321.87 km/h), and, accordingly, the range of 200+ miles (321.87+ km).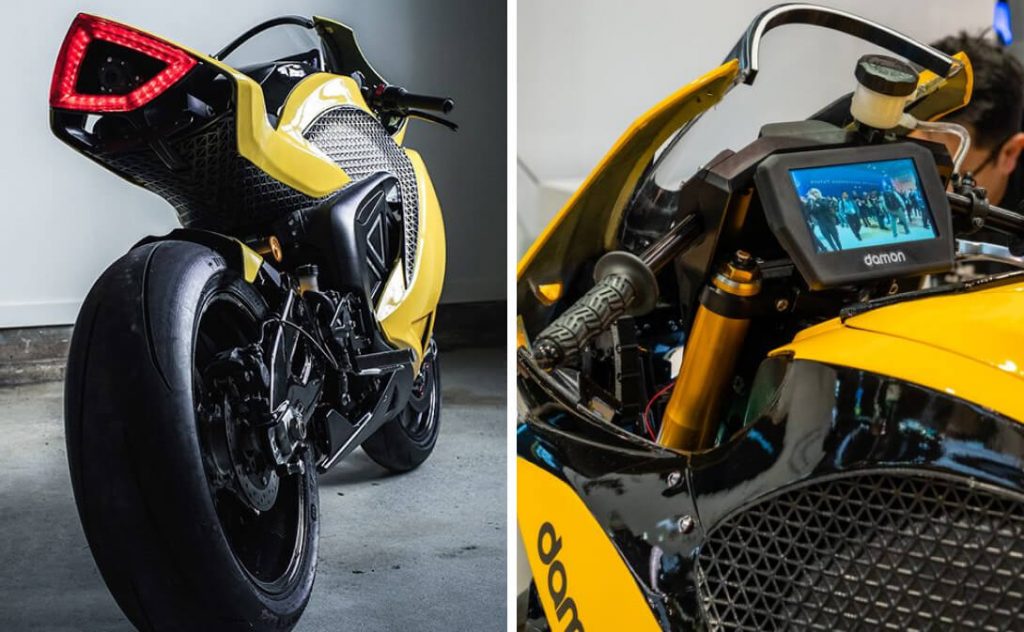 Technical characteristics of the Damon Hypersport
Dynamics – up to 100 km/h in less than 3 seconds
Engine – PMAC with liquid cooling
Engine power (peak) – 160 kW
Battery – 21,5 kWh, liquid-cooled
Brakes – Brembo
Suspension – Öhlins
CoPilot electronic security system developed together with Blackberry "Shift" technology, which changes and adjusts ergonomics to specific conditions.
Damon Hypersport price
The Premium Hypersport Premier, a limited edition version, cost $39,995, and the standard Damon Hypersport HS price $24,995
Would you say expensive? Probably. But based on the numbers, we can definitely say that these machines outperform Zero Motorcycles, Harley-Davidson LiveWire, and Energica's EGO in some metrics (power, torque, battery capacity, and range).
Damon Hypersport acts as a backup power source thanks to V2H technology
Damon Motorcycles can not only draw power from the grid but can also give it back when needed. They are equipped with the V2H system.
What is V2H? It is a system that allows the owner of an electric motorcycle not only to charge his Hypersport from a household outlet (in a country house or summer cottage, of course) but also allows its battery to be used as a backup power source.
The electric bike is equipped with a charger that is bi-directional, so it can transfer power from the electrical outlet to the bike or back, if necessary. And such a need happens quite often when there is a power outage in villages and towns. A fully charged 21 kWh battery might be enough for at least a couple of days, with average power consumption.
By the way, many electric cars are now equipped with such a system.